helix semiconductors technology
Helix Semiconductors' products provide the highest No-Load and Standby power delivery efficiency for a variety of applications. Whether AC-DC or DC-DC voltage conversion is required, the MuxCapacitor® can be combined with off-the-shelf output regulators for increased system efficiency.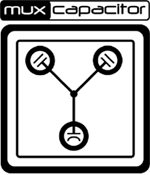 ​
MuxCapacitor
The MuxCapacitor is a multi-switch charge pump configured to provide multiple voltage conversation ratios, or gains. Higher gain ratios are achieved by cascading multiple MuxCapacitor stages. Using efficient high voltage switches and low loss capacitors, the MuxCapacitor delivers the most output energy available. The MuxCapacitor is the only power delivery system that achieves 99% efficiency at light loads. Magnetic based power supplies are at their worst with light loads.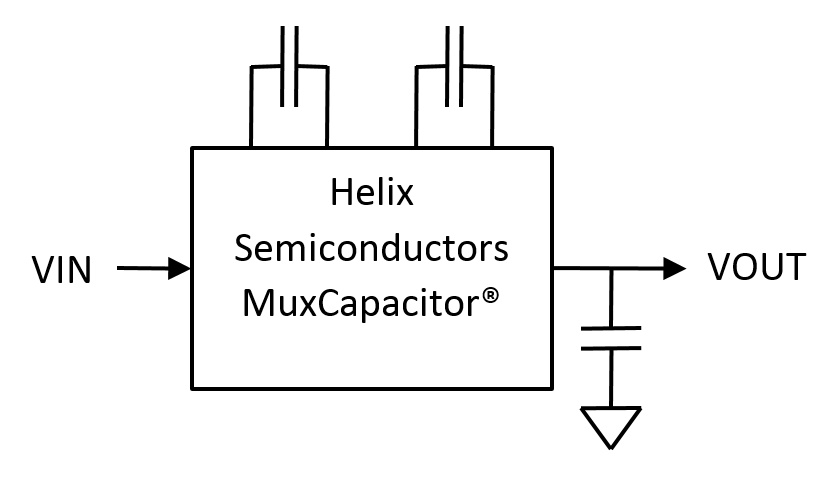 ​
Advantages
High-efficiency voltage conversion
99% power delivery efficiency at light loads
Cascadable for high conversion ratios
Multiple gain ratios per MuxCapacitor stage
Flexible clocking for lowest vampire mode
Zero Power no-load power consumption
Minimum parts counts
Operation
The MuxCapacitor switches are timed using a two phase clock. Selective enabling of the switches charges up the appropriate capacitors to provide the desired voltage conversion ratio. Variable clock frequency enhances low power efficiency. Optional external clock synchronization is available to minimize noise coupling issues.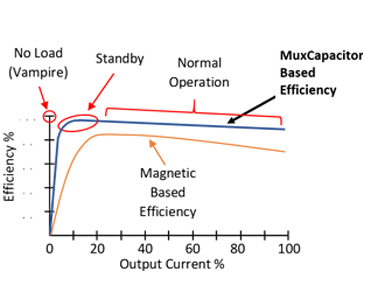 ​
Efficiency Curve
The MuxCapacitor Efficiency Curve highlights the advantage of the MuxCapacitor power delivery. Not only is the efficiency extremely high, but there is no efficiency penalty at low operational loads. Each MuxCapacitor stage consumes less than 1μA quiescent operating current.
---
Helix solutions enable electronic applications to improve their energy efficiency and competitiveness.