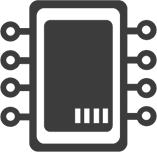 Products
HELIX products enable high-efficiency voltage conversion in No-Load (Vampire), Standby, and Lightly Loaded Operating Conditions.
Browse Products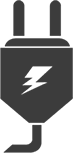 Applications
HELIX solutions enable electronic applications to improve their energy efficiency and competitiveness.

See Applications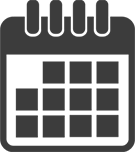 News & Events
Join HELIX at APEC 2019 at booth # 472 from March 17-20 in anaheim, california.

See Events
FROM ZERO POWER TO MODERATE OPERATING LOADS...
The core of Helix Semiconductors is built around our unique technology that enables the highest efficiencies - greater than 95% - across varying loads. These best-in-class numbers extend to systems in power down and lightly loaded operations as well - for true Zero Power.*
Helix Semiconductors is focused on reducing energy waste, circuitry costs and part counts - while simplifying efficient power supply deployment around the world.
*IEC 62301 defines Zero Power or zero standby power as less than 5mW in a low-load condition.